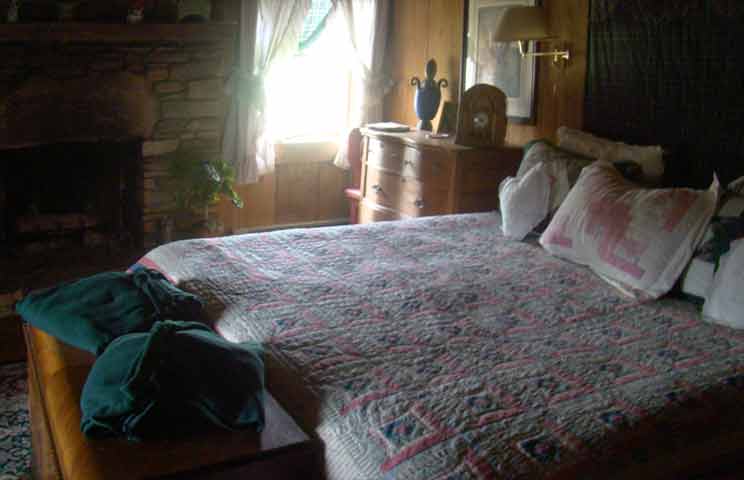 Master Bedroom
The downstairs Master bedroom is spacious and includes a king bed, stone fireplace with gas logs, original wood walls and new oak floor, oriental carpet, and private bathroom.
---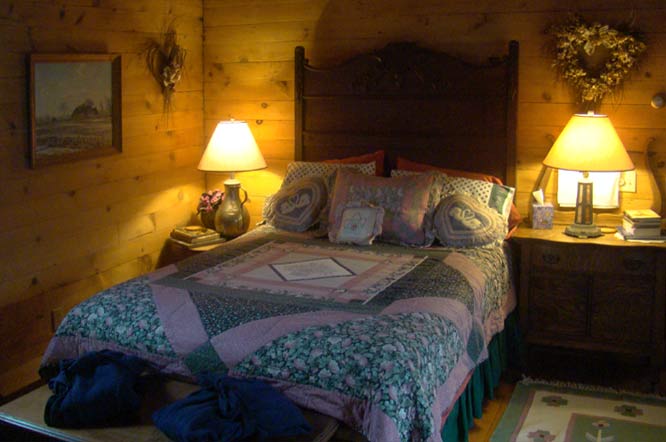 Mountain Craft Room
The upstairs Mountain Craft Room includes a queen bed and an antique dormitory bed / combination desk, a free standing wood stove with gas logs, original wood walls and floors and a private bathroom.
---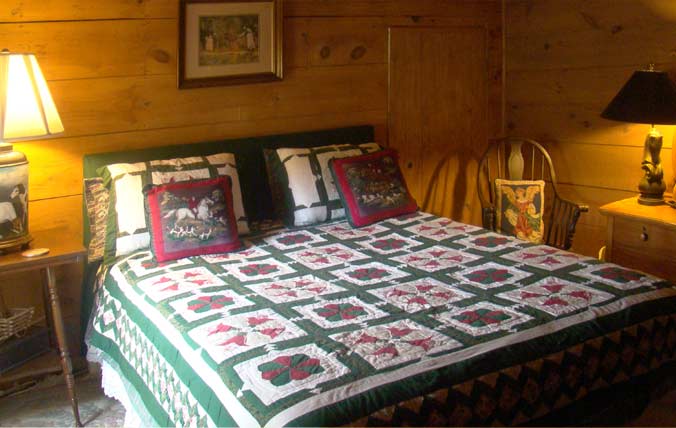 Sleeping Beauty room
The upstairs Sleeping Beauty room includes a queen bed, original wood walls and heart pine floors, a small balcony overlooking the living room below, and a private bath.
---
The Cabin
The cabin building is a new building made of vintage hand-hewn logs encompassing two private rooms, the East cabin room and the West cabin room. Each room has its own private bathroom and is furnished with queen size beds.
It is about 20 paces from the main house and is surrounded by a lovely flower garden. Cool in the summer and warm in the winter these rooms are cozy and comfortable.
---